"Hurry, please. We have so much time and so little to see. Wait a minute! Strike that. Reverse it. Thank you."
No doubt, many state and local educators know exactly how Mr. Wonka felt. Motivated by NCLB's impending 100% proficiency deadline, adoption of the Common Core, and federal initiatives like Race to the Top and ESEA waivers, states and school districts are embarking on a multi-pronged education reform approach that could (emphasis on could) transform teaching and learning.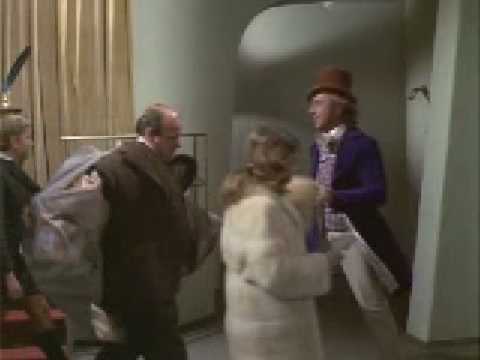 States are implementing new standards and assessments based on college and career readiness, which promise to be more precise and useful to educators and policymakers and require fundamentally different approaches to teaching. States and districts are also adopting innovative strategies to track student progress, identify students at-risk of failure earlier, improve remediation, and increase the rigor of schooling. Many of these efforts are made possible or enhanced by emerging technologies and digital learning options that are changing how and where learning occurs. And states are using ESEA waivers, Race to the Top, SIG grants, and other initiatives to develop differentiated accountability systems for schools and educators, linked to more refined and deliberate approaches to continuous improvement.
But all of this is happening at once, and it's happening fast: much of the action is slated to occur between now and the end of the 2014-15 school year. This whirlwind pace leaves little time for the deliberation, collaboration, and communication that is critical to ensure all of these efforts work together and are supported by those who are most affected – teachers, principals, and students and their families. While there is excitement for the potential of the new reform approaches, there is also caution and concern. Yesterday's Whiteboard Advisors survey of key "Education Insiders" revealed that, despite strong support for Common Core overall, 56% of respondents worry the Smarter Balanced Assessment Consortium (one of two state coalitions developing new assessments) is on the "wrong track." And so much has to get done. As State Ed Watch reported, this year alone, over 100 pieces of legislation have been proposed in 36 states related to the Common Core state standards. And Common Core is just one piece of the reform puzzle!
In March, Education Sector hosted a discussion that explored some of these dilemmas. We're continuing that conversation today at CCSSO's National Conference on Student Assessment. What resulted is a collection of essays, "Getting to 2014 (and Beyond): The Choices and Challenges Ahead," where nine national and state experts discuss the difficulties – and the potential – these reforms hold. We hope the essays spark conversations about the decisions ahead, as well as provide strategies and solutions to unexpected conflicts. Implementation is not going to be a straightforward process. It will require strategic and continuous conversations about priorities, capacity, and timing. The clock is ticking –  it's time to start talking.